If you're going to bet on the Kentucky Derby, make sure you don't overlook the long shots. Keep up with the Derby leaderboard to bet on your favorite horses. Kentucky Derby Betting offers a detailed betting guide on horse odds including daily double odds, exacta, trifecta, superfecta and other horse racing tips for betting on the Kentucky Derby.
Derby odds change often, so place your online horse racing bets and keep coming back to KentuckyDerbyBetting for Derby contenders updates.
Table of Contents
1. The Daily Double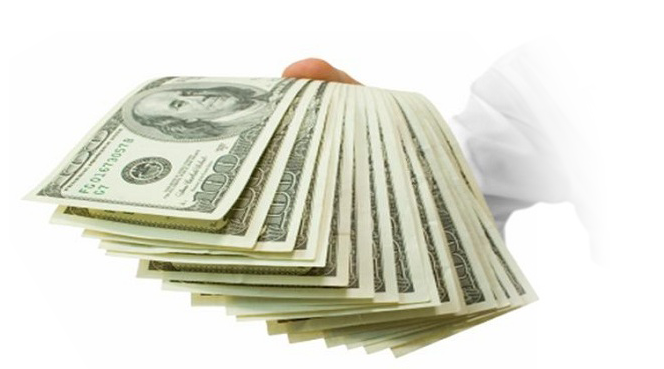 The words Daily Double have been seen and heard by millions of Americans, thanks to the long-running Jeopardy! quiz show. Just like Alex Trebek, horse racing's Daily Double got its start in Ottawa, Canada.
There was no such thing as an exotic bet in horse racing until June 3, 1931, when the old Connaught Park Racetrack (closed in 2008) offered the first Daily Double. The idea is credited to Leo Dandurand, an influential sports builder and promoter who owned over a dozen horse tracks, not to mention the Montreal Canadiens hockey team. All bettors had to do was check the usual Kentucky derby odds and pick the winning horse in two specific races on that day's card.
Racebooks continue to offer the Daily Double promotion as a way to generate interest in some of the lesser races on the day's card, typically the first two or the last two races on the schedule. When it comes to betting on the Kentucky Derby, horse players can pair this race in a Daily Double with the Kentucky Oaks, which takes place the day before the Run for the Roses.
Your racebook will have a Daily Double tab for whichever race course you've selected; pick the two races you want to play, enter the size of your bet and the two horses you want to win, review your choices and finally, submit your online ticket for processing.
The good thing for horse players about the Daily Double is that it brings some of the less knowledgeable bettors into the mix. They'll bet on just about any two horses to win, using "lucky numbers" like their birthday or their age to decide their picks. The money they put into the pool with their wagers is money you can put in your pocket with a sharp bet.
Look for specific situations where a quality horse is being ignored, and the Daily Double can turn you into a grand champion.

2. Trifecta Odds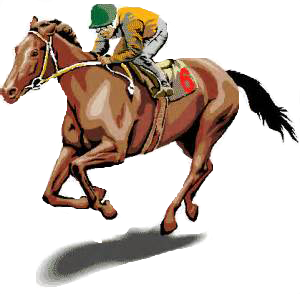 They say the Kentucky Derby is the Super Bowl of horse racing. That's definitely the case for everyone who will be betting on the Kentucky Derby. Just as the Super Bowl brings in a ton of action on proposition bets, the Run for the Roses will see plenty of money coming in for the more exotic betting options. Exotics don't get much more popular than the trifecta.
The trifecta is a simple wager where you pick the first three horses to cross the finish line, in the correct order of finish. This bet has so much crossover appeal that "complete the trifecta" has become a familiar part of our language – and getting your trifecta right can be incredibly profitable too.
Completing the trifecta on your online betting ticket is easy. Once you're at the specific webpage for your desired race, click on the trifecta tab and use the checkboxes provided to select the horses you want to finish first, second and third. After you've entered your picks and you're satisfied you don't need to make any changes, proceed with your bet and place your ticket.
Thousands of people will be including a trifecta and other high-reward exotics in their Kentucky Derby betting packages. As with the exacta, there are strategies for playing the trifecta which we will discuss in more detail later on. You can maximize your return just as you would with Super Bowl props by making smart decisions with your wagers. It's difficult to nail a trifecta, so we recommend you keep your bet size suitably small. Treat it as part of your Derby Day entertainment.

3. Superfecta Odds
Exactas too boring for you? Trifectas not turning your crank? Then you might need to upgrade your exotic bets. You need the granddaddy of them all, the superfecta.
The concept is simple: just pick the first four horses to cross the finish line. Oh, and you have to pick them in their exact order of finish. Piece of cake, right? No matter how familiar you are with the horses, the chances of you actually winning a superfecta are pretty small. However with high risk comes high reward.
To play a superfecta at your online racebook, all you have to do is go to the race page in question and click on the superfecta tab. The online race ticket will give you checkboxes for every horse to finish first, second, third or fourth. Check the appropriate boxes, review your selections, make any changes you need to and submit your ticket. If you're a more experienced horse player and you want to fill out a Superfecta Box or a Superfecta Wheel, the software will sort these out for you automatically. Keep reading for more information about boxes, wheels and other Kentucky Derby betting strategies.
The more horses you add to your exotic bet, the harder it is to win, so we highly recommend you keep your bet sizes small in these speculative situations. However, you'll definitely want to consider adding a superfecta to your Kentucky Derby betting experience. Whether you're at Churchill Downs in person, hosting an afternoon Kentucky Derby party or simply placing a few bets for your own benefit, nailing the superfecta will give you something special to talk about in addition to all that cash.

4. Pick 3 Odds
So you've got the exacta and the trifecta figured out. Then it should be no surprise that the daily double has its own extra-large version, the pick 3. This exotic wager allows you to bump up your bankroll by picking the winners of three designated races. Get them all right, and your winnings are multiplied, instead of added like they would be if you made single bets on all three races.
To place a pick 3 wager, simply go to your racebook and find the track you want to play that day. There will be a pick 3 tab which you can click to reveal a grid of checkboxes for all the horses in question. Pick your winners, review your selections and submit your online ticket. The software will do the math for you automatically to help you figure out your potential payouts. Just make sure you've made all the changes you need to before you send that ticket in, because once you do, you can't change your picks.
EXAMPLE: The standard pick 3 for the Kentucky Derby is a combo bet on the winners of the Derby itself, the Kentucky Oaks and the Grade 1 $500,000 Woodford Reserve Turf Classic (nine furlongs, 3-year-olds and up). Anyone who got the correct pick 3 back in 2013 – Orb, Princess of Sylmar and Wise Dan – earned a whopping $1,044.40 on just a $2 bet.

As with any exotic bet, we recommend making those smaller wagers as the number of horses involved grows. Getting the pick 3 right is something worth celebrating, so add it to your list of Kentucky Derby bets, especially if you're going to be following the big race with friends or at a party. If you win, you should be able to afford mint juleps for everyone. Make it the good bourbon while you're at it.

5. Exacta Odds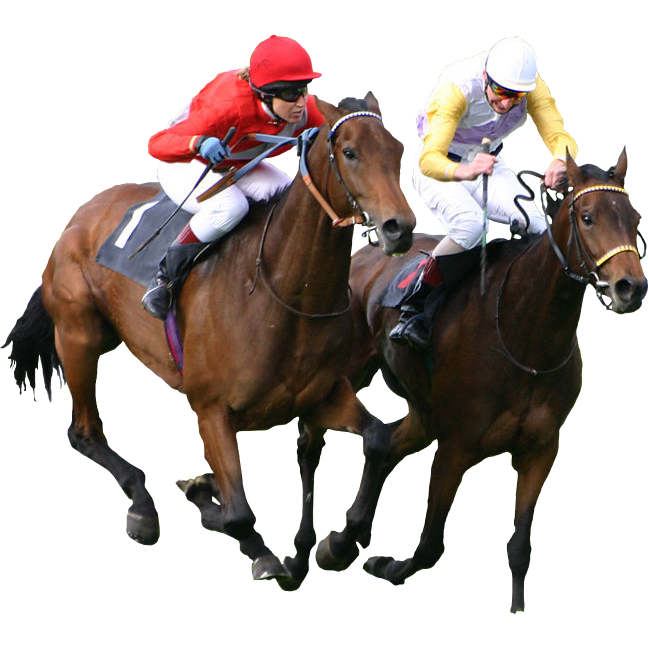 So you've got a good handle on the basic straight bets in horse racing: win, place and show. Now it's time to kick things up a notch. It's time for your first exotic bet. In this case, exotic doesn't refer to an exotic vacation prize or anything like that. It simply means you're betting on more than one horse in the same race.
The simplest exotic bet, and one of the most popular at the horse track, is the exacta bet. All you have to do here is pick which two horses will finish 1-2, in that exact order. This is also known as an exactor bet in Canada and a straight forecast in the United Kingdom; you may also see it referred to as a perfecta. It's much harder to pick the exacta correctly than a typical straight bet, but if you do, your payout increases substantially.
EXAMPLE: We mean substantially, too. Back in the 2013 Preakness Stakes we saw Oxbow finish first (paying out at $32.80) and Itsmyluckyday finish second (paying out at $7.80). If you had these two horses 1-2 in your $2 exacta bet, you would've been paid out at a very healthy $301.40.
To bet the exacta at your racebook, find the button marked exacta on your online ticket, and click on it. You'll then be able to select which horse you want to finish first and which one you want to finish second. Odds and payouts are all automatically displayed for you. There are a number of strategies involved with picking the exacta, such as the exacta box and the exacta wheel. We'll go into greater detail about these strategies elsewhere on this site. For now, think of the exacta as your simplest way to deliver a 1-2 punch at the pay window.

6. Place Odds
So you've got a horse that you like a lot, but you're not convinced he's going to win. Maybe you've looked at his lifetime record and it has a number of second-place finishes mixed in with the victories. Then you might want to bet on your horse to place. When you do this, you are betting that your horse will finish at least in second.
This is a good way for horse players to lower the amount of risk they assume. In exchange, the possible payout is almost always smaller.
EXAMPLE: Let's take a look at another example race, the 2013 Belmont Stakes. Palace Malice came in first place, paying out $29.60 to win or $11.20 to place. These payouts are based on the final odds before the starting gun, and are based on a standard $2 bet. The second-place horse, Oxbow, paid $9.90 to place.
There are specific situations where you might find it prudent to bet on a horse to place instead of win. For example, if a horse has consistently posted both first and second place finishes in its recent races, a place bet is often a good choice.

7. Win Odds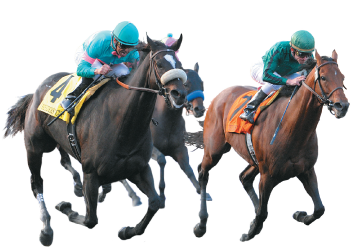 The whole point of having a race is to determine a winner. That's what people care about the most, so that's what people bet on the most when they bet on horse racing.
You're probably familiar with the phrase win, place and show. This refers to the top three places in horse racing; you can make what is known as a straight bet by picking a horse to finish anywhere on the podium. We'll talk more about place and show a little later. For now, let's concentrate on winning.
When you're ready to pick a winning horse, the process is simple. Your online race ticket will have checkboxes for win, place and show; check the win box next to your horse's name, then click on "Add To My Ticket". It's that simple. If your horse goes on to win, you'll be paid out at the odds listed.
You'll notice that the odds are given in two different columns. The first column says ML; that means Morning Line, which are the odds set by professional handicappers who have been hired to project the race. Those numbers are for information purposes only; the column called ODDS is the one that counts for payouts. Those odds start coming in after the Morning Line is posted and the betting market opens for the race in question. The Morning Line stays constant, while the actual odds will adjust depending on the way the market behaves.
EXAMPLE: So, let's say you bet $2 on Palace Malice to win back at the 2013 Belmont Stakes. Despite entering the race with final odds of about 14-1, Palace Malice did indeed win the race, so your earnings would have been a healthy $29.60 (in addition to your original $2 bet). Winner, winner, hay for dinner.
8. Show Odds
The last of the straight bets in horse racing is the bet for show. When you bet on a horse to show, you're betting that he will finish somewhere in the top three. It can be a much less risky bet than win or place, but it also comes with the smallest reward.
Let's take a look at the payouts from an example race: the Holy Bull at Gulfstream Park in January 2014. Cairo Prince crossed the finish line in first place, paying out at $6.20 to win, $4.40 to place and $3.20 to show. That's including your original standard $2 wager. The second-place horse, Conquest Titan, paid $8.60 to place and $4.80 to show. The third-place finisher, named Intense Holiday, paid out at a solid $6.40 to show.
There are two main approaches when you bet on a horse to show. If third place is in a horse's range of likely finishes, it'll generally be at the bottom end of the horse's range (i.e. he usually finishes third or better) or at the top end (i.e. he usually finishes third or worse). In the former case, picking a strong horse to show is an easy way to hedge your bet. The latter case allows you to bet on a horse that you would normally never consider for a win bet or a place bet.
EXAMPLE: Consider the Champagne Stakes at Belmont Park in October 2013. Prior to that race, Ride on Curlin had placed fourth, first and second in his previous three races. These results could justify betting Ride on Curlin to show at the Champagne, which he did. He crossed the line third, to pay out at $5.90. No bronze medals included with your cash.